About Us
" Your number 1 trusted one-stop travel shop in the Philippines. "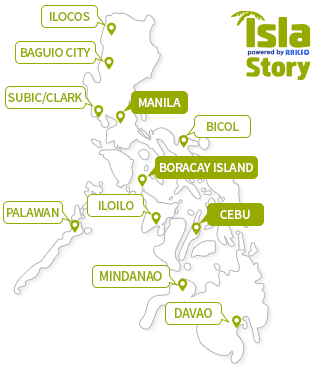 IslaStory is a general travel brand for those who want to design their trip
to the Philippines in a more special way.

Our vision was to provide more diverse and colorful packages that can help
people enjoy the beauties of the Philippines and to get rid of the
inconvenience of travelers having to go to unknown local travel agencies
and package providers and trusting them with their time and money,
hence the one-stop reservation service of IslaStory.

Of course, IslaStory was not made in a single heartbeat.
Rakso Travel, the company behind IslaStory, is the largest travel agency
in the Philippines, with 20 years of tradition. It is an official member
of the IATA(International Air Transport Association) and PTAA(Philippines
Travel Agencies Association), and an ISO 9001:2015 approved agency.

Following Rakso Travel's mission, since its establishment in 1999, of putting
the trust of customers above everything else, IslaStory will always provide
the best "IslaStory-like" services to customers.
Company Registration
| | |
| --- | --- |
| Company Name | Rakso Air Travel & Tours, Inc. |
| Office Address | 3/F Rico Building, 112 Aguirre St., Legaspi Village, Makati City |
| Industry | General travel, trade, and e-commerce |
| Landline | +63 (2) 8 651-9000 |